Smart QR and Barcode Scanner for Android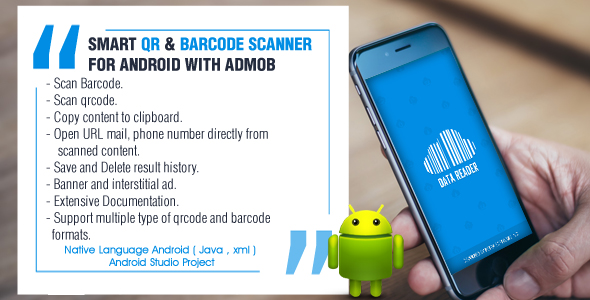 Smart QR and Barcode Scanne is a tool to scan Barcode and Qr code easily with your smartphone. You can scan and open web url, email, phone number etc. Also you can copy scanned content into the device clipboard. It support varieties of Qrcode and Barcode formats. It scans perfectly almost every time smoothly.
Features:
Scan Barcode – Scan Qr code – Copy content to clipboard – Open URL mail, phone number directly from scanned content – Support multiple type of Qrcode and Barcode formats – toggle camera flash, auto focus by semitransparent on screen button on the camera view – Cool Interface and Design.
App Demo:
https://play.google.com/store/apps/details?id=com.petra.qrscanner
You might be interested in