Alien Galaxy War – HTML5 Android (CAPX)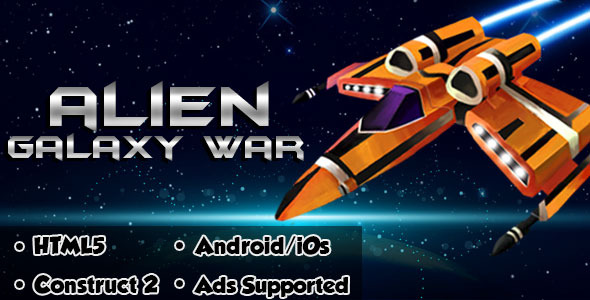 Alien Galaxy War is a vertical shooter 2D game where you have to shoot all the incoming aliens spaceship and collect as much as star you can.
Collect powers also to use against your enemies.
This game is build by Construct 2 Game Engine (Capx File Included)
How To Play
Drag your Spaceship to move and shoot incoming alien spaceships.
Features
– HTML 5
– Ludei + Ads Supported
– Playable in all platforms (Mobile, PC, etc.)
– Including Constuct 2 file (.capx – all source)
– Easy export to Android & iOS
– Single Touch To Play
Download Android Example APK
Our Other Games
You might be interested in